Editing Multiple Projects
Sonderplan supports editing certain properties of multiple projects in batches. Projects can be selected individually, by clicking the checkboxes next to the project names.

It is also possible to select all rows on the current page, by clicking ⚙️ (settings) -> Select Rows -> All on page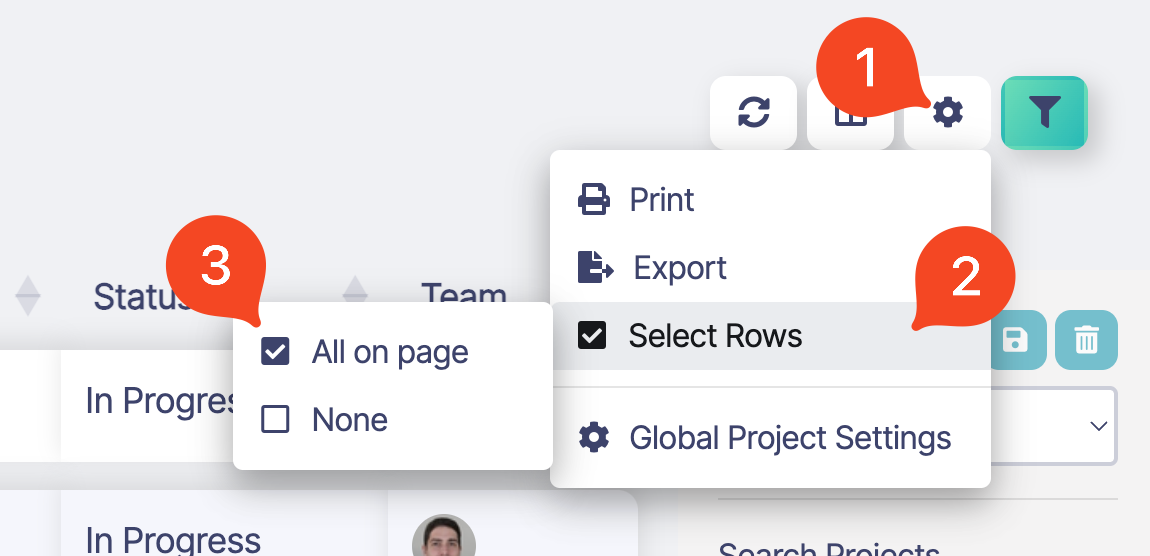 Change Status
Projects can be bulk updated to either In Progress or Archived.

Delete
Projects can be bulk deleted. Please take great care as this operation cannot be undone.